Welcome to Norfolk's Wispy Meadows where we can give you a break from the humdrum of life with some of our own home-grown Norfolk rural bliss.
Our Shepherd Huts are hand built throughout by us. Originally these huts were for agricultural workers, mostly shepherds working away from the farm but who needed to be with their sheep at lambing time.
Every Hut has its own private hot tub and fishing area. And as much as we all love children, we have decided for the sake of other guest's peace and quiet, to only accept over 18's here at Wispy Meadows. Please note we do not vary this rule.
Fishing at Wispy Meadows
For videos, full details of facilities and specifications of our huts be sure to look at The Boathouse page, the Golden Orfe Shepherd's Hut page and Silver Dollar Shepherd's Hut page.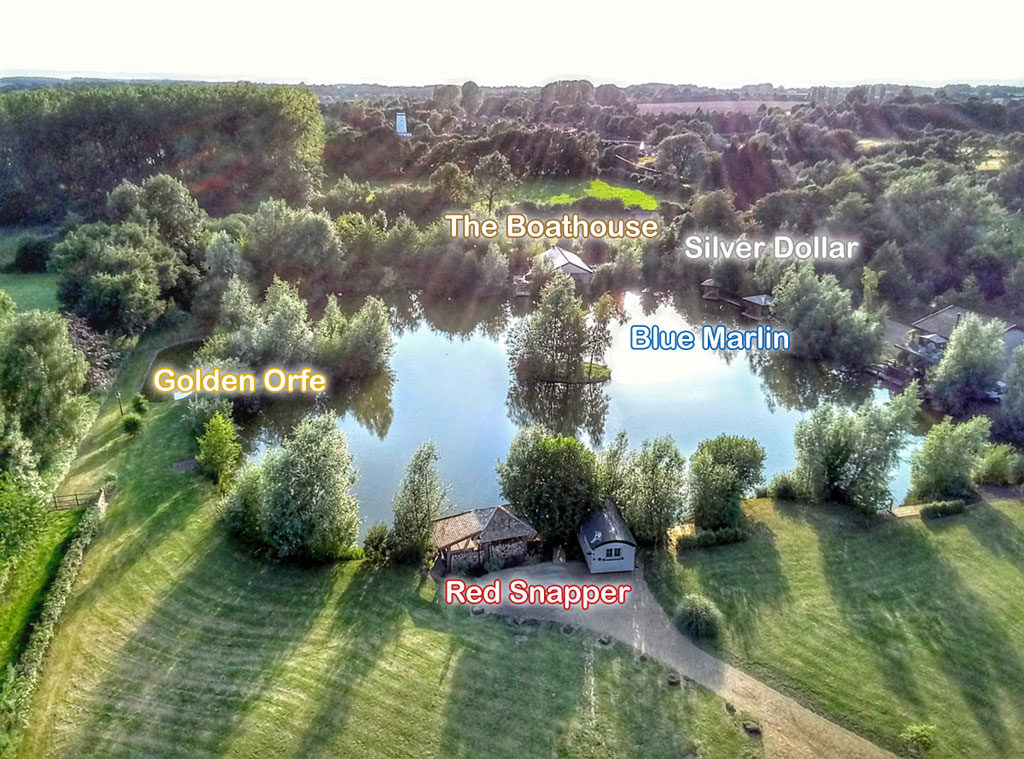 Our huts offer a taste of the original Hut, set in a beautiful lakeside location, but with a twist of luxury that will make you smile and want to come back time after time.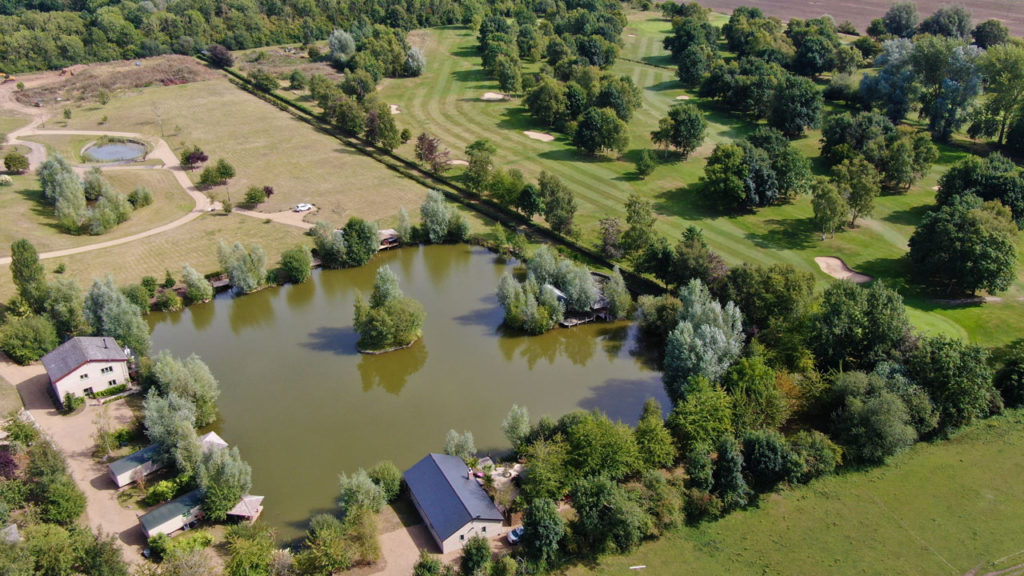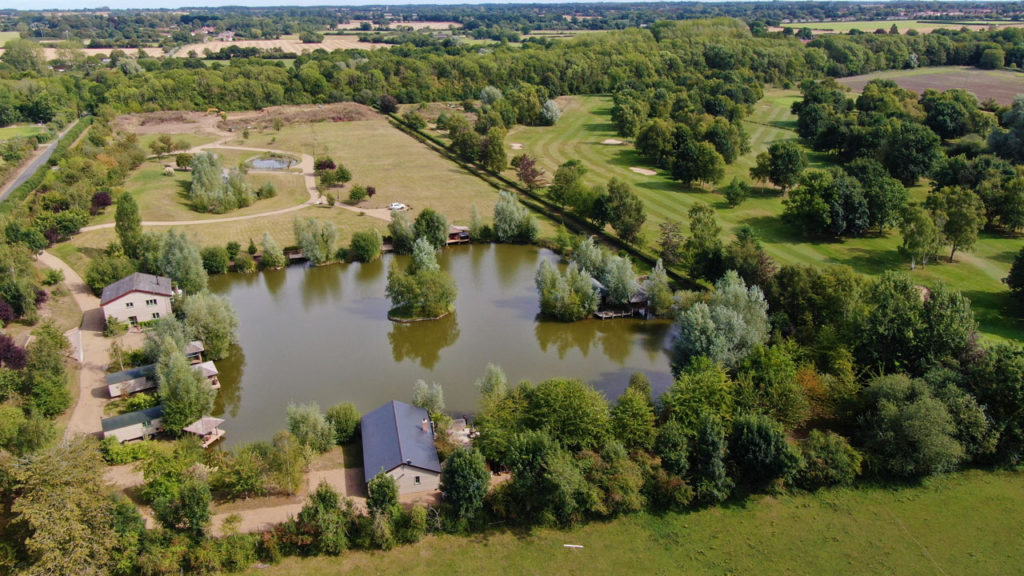 Gas.
If you are interested in a bottle of gas for the outdoor firepits please be aware we only keep a limited amount of gas bottles in stock to avoid disappointment please contact  our office prior to your arrival if you would like to purchase a bottle they are £25.00 we accept card payments or bank transfers. Please be aware that the small bottles may only last between 3-5 hours depending on the setting, you may purchase another bottle during your visit by contacting tel: 01953 885888 (office hours only).
Golf
Wispy Meadows is located alongside Richmond Park Golf Club.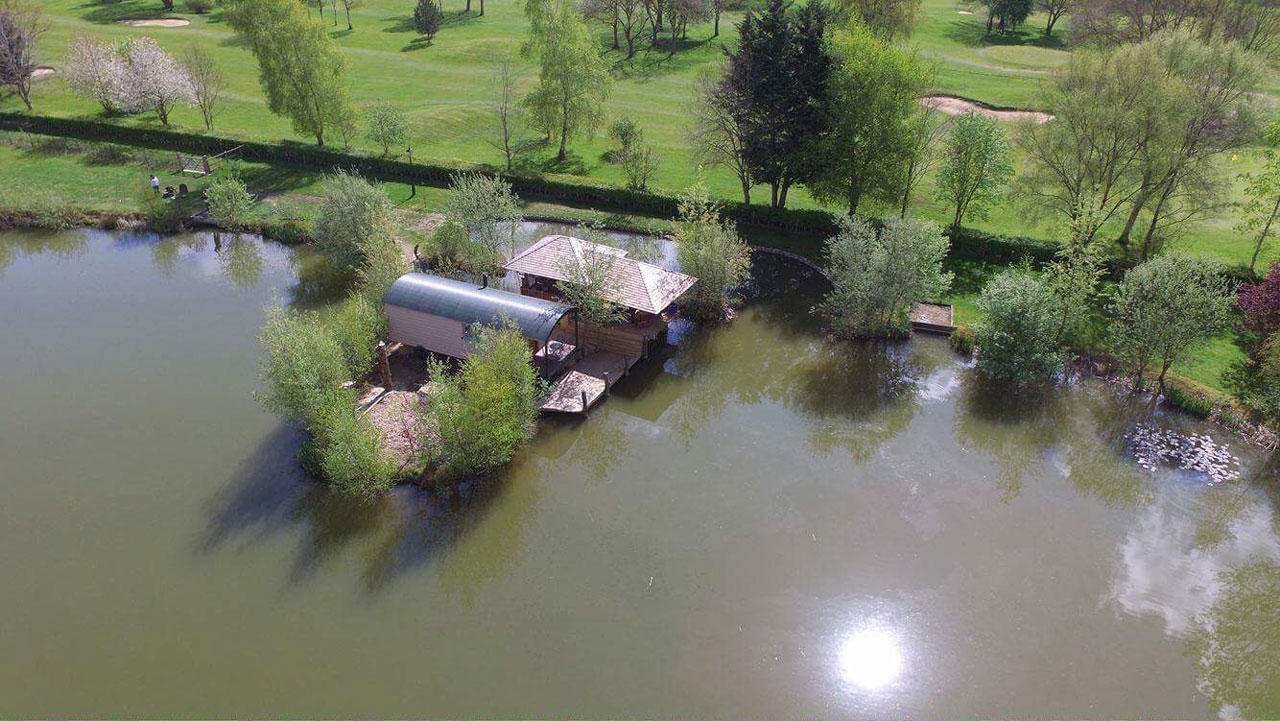 Fishing:
We have stocked the lake and so can say with confidence that you can catch Carp up to 30lb, Rudd, Roach, Tench  and you will always see a Kingfisher & Woodpecker or two.
Please note that accommodation at Wispy Meadows is only available to over 18's. To book a relaxing break contact our friendly team at Wispy Meadows on 01953 885888
**Latest updates for Wispy Meadows – click link below:
'Not a single negative review': shepherd hut holiday firm to expand

We look forward to meeting you!
COVID 19 Update:  
The Government has now placed Norfolk in Tier 4 which means sadly and reluctantly we have to temporarily close Wispy Meadows to all our guests.  At this stage we are unsure when we will be able to reopen but rest assured we will welcome you back as soon as we are allowed to do so.  We will contact  all guests affected by this closure period via email and ask you to rearrange your dates. Our office remains open, but please be patient as we are operating with reduced staff.  Again, we thankyou for your support during this difficult time, and look forward to welcoming you back soon.
Stay safe.
After constructing another lake during the previous lockdown, Mark and his team have relocated the Hot Tub at Silver Dollar this time. This hut now offers the same privacy as all the others. Also additional lighting has been installed around the canopies and edge of the lake.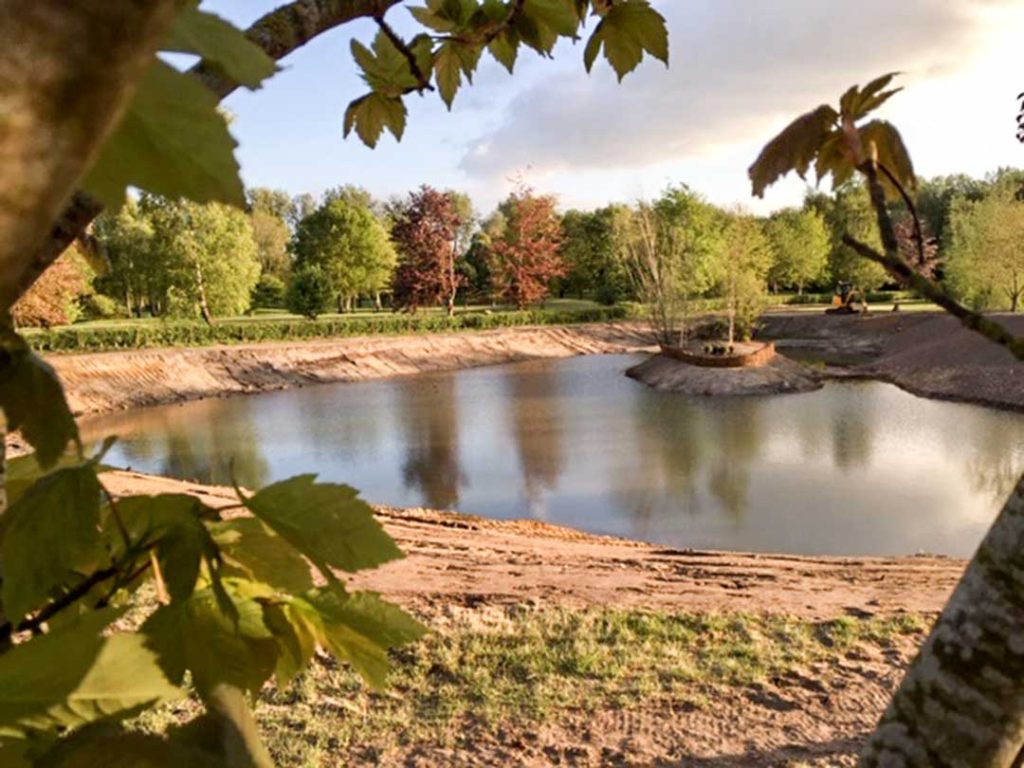 Booking procedure:
Our booking process and cancellation procedure will be changing as of Tuesday 11th February 2020 previously we have taken a 25% deposit based on your accommodation fees with the balance to be paid 14 days prior to your arrival. We now ask that your balance is paid in full at the time of booking. This will not affect any customers who have outstanding balances for stays with us, please pay your balances by the dates required on your invoices.